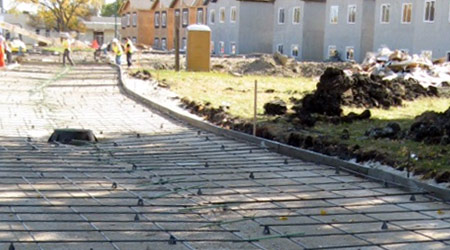 Barnes & Duncan have become leaders
in construction layout for civil and structural projects for both contractors and owners.
Additionally, we can also provide quality
control/review surveys and reporting to contract administrators for civil and structural projects.
Our Services include but are not limited to:
Existing Site Condition Surveys
Site Survey Control
Calculations and Survey Layout
Construction Inspection
As-built Site Condition Surveys
Progress and Month End Quantities Reporting
3D Models and Machine Control
Existing Site Conditions Surveys
Topographic surveys of pre-construction conditions, data pickup of elevations, above ground and underground utilities, above ground improvements, legal boundaries and survey bars. We may also survey locations for boreholes, monitoring wells, materials or density testing, and settlement monitoring. Digitize historical as-built utilities data and relate to construction site boundaries.
Site Survey Control, Calculations and Survey Layout
Establish site survey control for horizontal and elevation bench marks and preliminary construction site limits and alignments. Setup and maintain, QA/QC for primary and secondary survey control. Residential and commercial building location layout calculations and survey layout including building piles and grid lines. Bridge layout calculations of piles, pilecaps, piers, piercaps, bearing plates girders, bridge decks and bridge survey layout. Earthworks layout calculations of various substructures and finished grades survey layout of lagoons, waste cells, ditches, dykes, dams, gravel, asphalt and concrete roads, curbs/gutters, and site grading.
Construction Inspection, As-built Site Conditions, Quantities Reporting
As-built site conditions, as-built plans and drawings, and data pickup for above ground and underground utilities, dams, ditches, dykes, roads, curbs/gutters, piles, site grading, and asphalt or concrete structures. 2D areas and 3D volumes for civil quantity surveys of gravel pits, riprap, culverts, geotextile materials, stockpiles, topsoil and borrow, and waste excavations, gravel and clay earthen embankments.
3D Models and Machine Control
Prepare and review of 3D DTM models DTM and files and site setup and calibrations for heavy equipment machine control for earthworks substructures and finished grades.