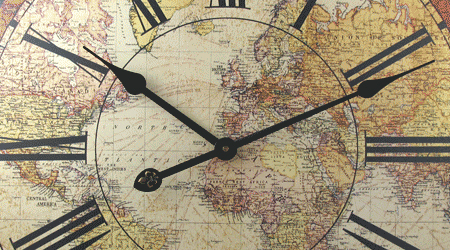 Barnes & Duncan Surveying, Geomatics & Engineering has operated as a land surveying firm under various names dating back to 1906, when the company was first established under the direction of G.B. McColl.
Today, Barnes & Duncan is an amalgamation of five surveying firms being: Barnes & Duncan, Atkinson Surveys, W.A. Beattie & Associates, Michalenko Surveys, and Wilson & Neal. As a result of this amalgamation there is a tremendous amount knowledge and experience within the firm.
Over the past century, Barnes & Duncan has grown into a truly multidisciplinary firm specializing in land surveying, construction surveying, geomatics, engineering, and geographical information systems (GIS).
Celebrating Over One Hundred Years of Serving Manitoba
1906  The company was first established under the direction of G.B. McColl
1952  G.B. McColl retired and sold the company to K.D. Barnes who renamed  it to "K.D. Barnes Land Surveyor"
1973  K.D. Barnes took on a partner, C.N. Duncan, and renamed the firm "Barnes & Duncan" to reflect the new partnership
1974  K.D. Barnes passed away prematurely from an accident and C.N. Duncan was left to carry on the business alone
1998  C.N. Duncan retired from the firm in 1998 and the firm was taken over by its current owner, Christian Korell
2001  Barnes & Duncan amalgamated with Atkinson Surveys
2003  Barnes & Duncan amalgamated with Beattie & Associates
2006  Barnes & Duncan amalgamated with Wilson & Neal and Ray Michalenko of Michalenko Surveys joined Barnes & Duncan
2008  Barnes and Duncan diversified with the establishment of  a Civil Engineering department
2011  The Geographical Information Systems (GIS) department was established
2012  Employee Tricia Christie became the first female land surveyor in the 131 year history of the Association of Manitoba Land Surveyors
2018  Barnes & Duncan relocate their head office to 6 Donald Street, Winnipeg
2021  Daniel Gautron obtains his commission to practice land surveying in Ontario