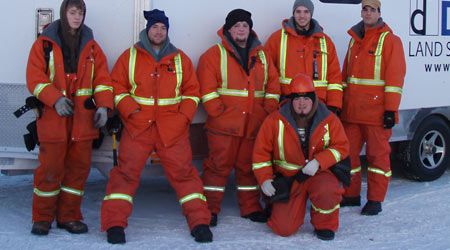 Interested in a career with Barnes & Duncan? Forward a resume and cover letter to our office.
6 Donald Street
Winnipeg, MB, Canada
R3L 0K6
Or submit online:
Current Opportunities
Drafting Technician – Full Time
Responsible for the preparation of legal survey drawings such as: Plans of Subdivision, Staking Certificates, Building Location Certificates, and Topographic Surveys.
Education & Experience
Post-secondary education in drafting and/or Geomatics, or the ability to demonstrate sufficient knowledge from previous work experience.
Manitoba Land Surveyor (M.L.S.)
We are seeking a registered Manitoba Land Surveyor, for a full-time position, in our Winnipeg office. The successful candidate will manage a variety of projects and be a key member involved in the growth of Barnes & Duncan.
Responsibilities
Manage all aspects of land surveying projects, including scope, schedule, cost, and resources;
review products for completeness, quality, and confirm all statutory requirements have been met;
develop client relationships, identify new opportunities, and contribute to the continued growth of the firm.
Requirements 
Minimum 5 years experience as a Manitoba Land Surveyor;
leadership and decision making capabilities;
good communication skills, both verbal and written;
a desire to be part of a team environment.
Surveying/Geomatics Technologists 
Barnes and Duncan Land Surveying, Engineering and Geomatics has an expanding role in the surveying, engineering, and construction industries. We require the services of technologists to work in legal surveying and construction surveying.  The successful candidate will work with GPS, survey/construction calculations and AutoCAD drafting. We are looking for energetic and dynamic individuals that can work independently with minimal supervision. We are seeking employees for both summer co-op terms and full time positions.
Requirements
Full time position candidates require a minimum of a diploma in a Surveying, Geomatics or Civil  program from a CTTAM recognized institution or completion of same in 2021.
Working knowledge or experience with AutoCAD, Civil 3D, Trimble Business Centre, Trimble Access, municipal design, GPS, legal surveying techniques, and construction layout considered a plus.
Salary and benefits will be negotiated on an individual basis and will be representative of individual qualifications and experience. We thank all that apply but only those being considered will be contacted.